Get Certified in Fiction Writing
The world of fiction writing is your oyster with the training, confidence and an official 'Write Fiction Books' certification behind you!
Showcase your expertise and credentials
On completion of this comprehensive fiction writing course you will be awarded with a professionally designed, foil seal embossed Certificate of Achievement – printed with your name, grade, passing date and a list of all training modules completed.
Attract clients, enhance job prospects, advance your career.
Passing the Write Fiction Books course is an achievement that not only gives you a huge sense of personal pride, but one that also offers significant career advantages.
Many of our students have successfully used their certificates to standout at interviews, earn promotion and attract clients.
Cutting-edge career advantages
As a respected

certification provider you'll also be able to add your certificate to your LinkedIn profile with one-click, right from your course account.
Write Fiction Books is a trusted training provider of schools, colleges and academic institutes worldwide. By taking this course you gain a genuine certification and the peace-of-mind assurance that the training you are receiving has met strict external quality criteria.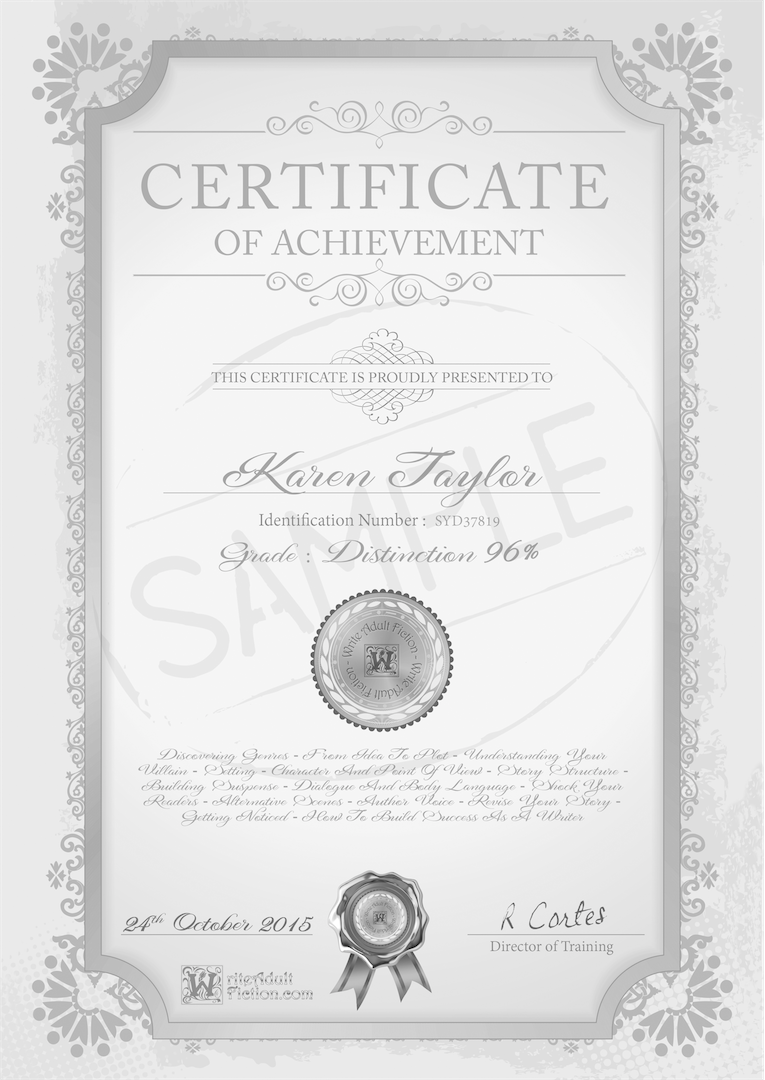 A self-printable certificate is available immediately upon course completion. You can also upgrade your completion certificate to a professionally printed, foil seal embossed version (as seen).